Share your Hallmark store experience, and see what others had to say.
Choose one of these review sites:
Your feedback helps make Hallmark stores even better. Thank you!
Katie's Hallmark Shop | Huber Heights, OH
Find a store
Katie's Hallmark Shop
Northpark Center
8293 Old Troy Pike
Huber Heights, OH 45424-1025
Write a review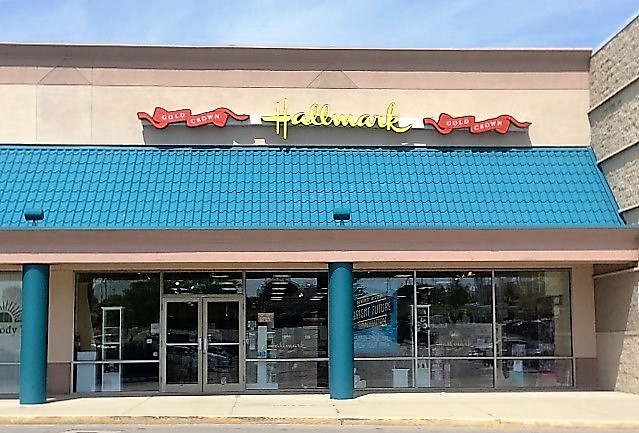 Katie's Hallmark Shop in Northpark Center is here for all of your gift, ornament and card needs!
With a broad selection of year-round and seasonal gifts and greeting cards, Katie's Hallmark Shop located at 8293 Old Troy Pike in Huber Heights, OH is the perfect store for all of your special occasions. Our selection includes cards and gifts for annual events and holidays like birthdays, anniversaries, Valentine's Day, Easter, Mother's Day, Father's Day, the 4th of July, Halloween, Thanksgiving, Christmas, Hanukkah, New Year's, and more! Let us help you celebrate major life events, as well. We're proud to offer gifts, cards and more for baby showers, baptisms, First Communions, confirmations, graduations, wedding showers and beyond. When you need to send support and encouragement, we offer a selection of thinking-of-you, get well and sympathy cards. With our variety of products, including home decor, picture frames, photo albums, apparel, accessories, jewelry, stationery, collectibles, Christmas ornaments, candles, candy, books, gift wrap, stuffed animals and kitchen goods, we have gifts for kids and adults alike. Product selection and availability varies throughout the year, so stop by today and check out what's in store for you at Katie's Hallmark Shop.